Using Elementor Json File to Page
After going through the theme installation steps (setup wizard) and you want to use the dummy elementor pages from TokoPressID (such as the Homepage, About Us, Contact Us, Store List, Services, and FAQ pages), you can follow the steps below:
1. Download the JSON file from the member area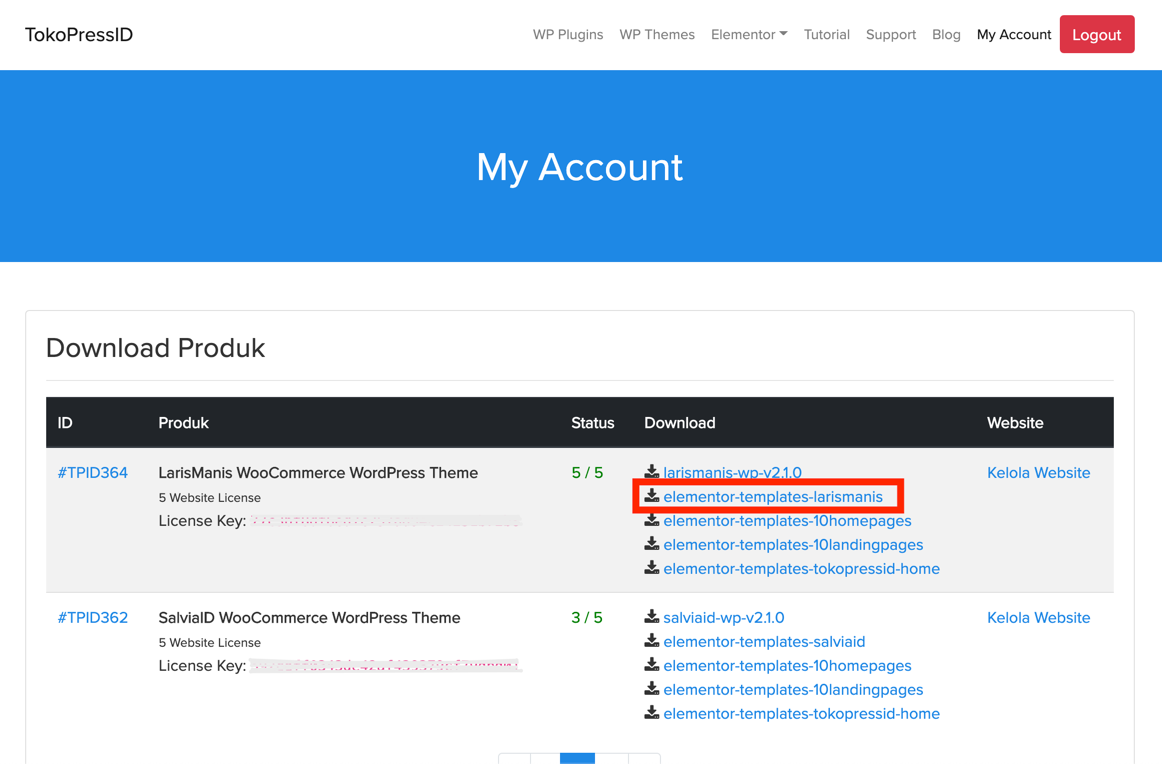 2. Import Template Library
Before importing the template library, first, extract the downloaded files from the member area.
Go to the Template > Saved Templates > Import Templates menu, select the file to import with the .json extension, and click the "Import Now" button.
The Import Template menu is at the very top of the Saved Templates page.

3. Creating a New Page
Create a new page in the Pages > Add New menu.
Fill in the title page.
Select Page Builder (Full Width).
Click the Publish button.
Click the Edit with Elementor button.
After entering the Elementor editor select "Add Template".
Go to "My Templates" tab and click the "Insert" button on the template that will be used.
Edit as needed and click "Update" to save changes.
That's it! Your page is ready to be displayed.